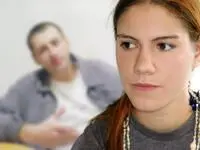 Relationships can be very challenging in an environment filled with sensory overload, technology that connects us practically but not emotionally, and an economic climate that often has both individuals working at full time occupations.



Have you lost the ability to feel connected to your partner?
Has the loss of a job / income placed stress on your marriage?
Do you have difficulty communicating with your spouse?
Has the stress of managing a blended family taken a toll on your intimacy with one another?

These are all common problems that can be navigated when both partners are willing to work towards change.
Emotionally Focused Couples Therapy or EFT is the evidence based treatment approach I use in working with couples.

The ways in which we attached, or failed to attach to parental figures/caretakers as children often has an impact upon the ways in which we interact with our adult mates. Frequently this early programming produces a sense of feeling disconnected from the one with whom we most want to experience intimacy. Without an understanding of our relationship style, it is difficult to make the small necessary changes that lead toward fulfilling interaction and a strong sense of connectedness. Stressful life circumstance such as loss of income, an illness, or the blending of a family often exacerbates this sense of feeling disconnected.

In therapy couples can learn to listen to one another from the heart, recognize their own attachment deficits, and meet one another's emotional needs in healthy ways. As couples learn new ways of communicating and relating to one another, situational life stressors often become more managable as partners work together to face the issues at hand.

As a marriage and family therapist my goal is twofold:
I strive to help each partner more fully understand their own attachment background and how it affects their present relationship.
Using a variety of techniques and exercises I assist partners in becoming allies rather than adversaries in the marital relationship. As the therapeutic process unfolds, a couple is empowered to use what they have gleaned in therapy to move toward greater intimacy and marital bonding.

I welcome your inquiries and invite you to schedule an appointment.

Christine Livingston MA LMFT
Roseville; Telehealth

530-237-9699